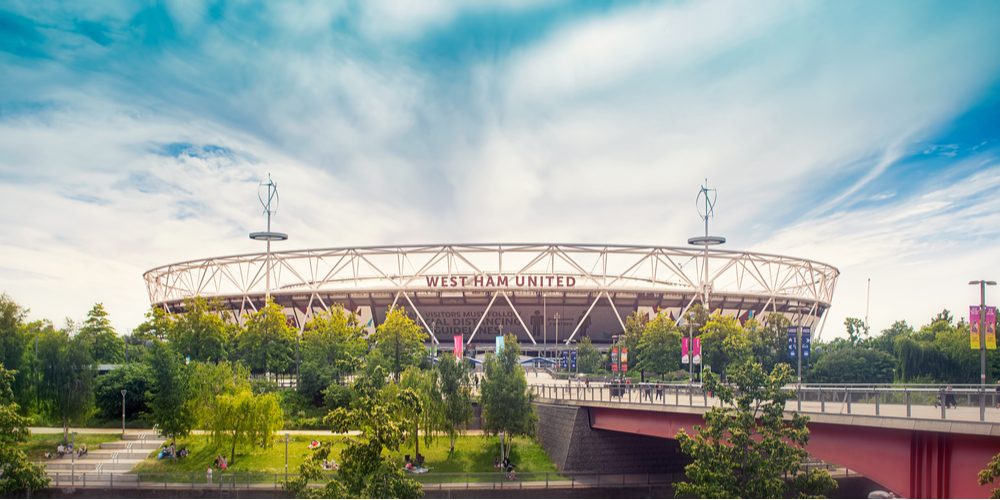 Imagine that you are in your own hotel room. You want to watch football and instead of turning the TV on, you open the curtains. Yes, West Ham United hotel is the perfect place for such crazy football fans. 
The three-star West Ham United hotel allows you to watch Upton Park (Stadium where the West Ham United team plays) directly from your room when you wake up. This is the only hotel in the world where you can see such a beautiful and memorable atmosphere from the window. The location of hotel is in a place where there is light traffic and you are able to easily get to the London Docklands, Canary Wharf, and the Excel Exhibition Center from here.
If you are a football fan, you can easily watch the game from the nearest and most spectacular angle by paying 100-180$ per/night
To make the love stories of couples more colorful, the hotel has created all the conditions in the dressing room of the home team. Couples can take pictures anywhere in the stadium and carry out events in the halls used for the wedding ceremonies. The prices of the hotel which is mostly visited by West Ham United team fans are settled after talks with the hotel's management.
If you are going to visit London and you have not booked a place to stay yet, West Ham United can be a very extraordinary place for your rest. To attend this place, you are required to obtain a UK visa. Pickvisa.com is always ready to support you in your documentation process.